Training Vibration Analysis | Condition Monitoring | Maintenance Management | Reliability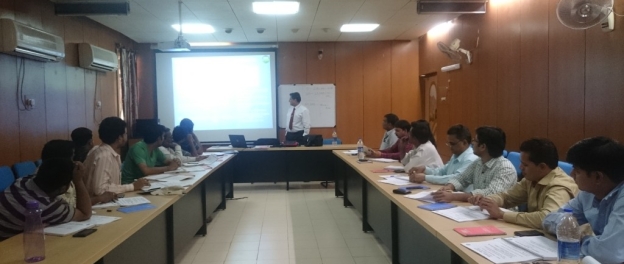 IRD Mechanalysis has been providing training to professionals and engineers in the industry on vibration analysis and condition monitoring for over 40 years now.
Starting 2014, IRD has brought in several new training courses such as courses on Maintenance Management & Reliability & has also started providing training & certification as per ISO 18436-2 for Vibration Condition Monitoring Category-I & Category-II.
IRD also conducts on-site training for customers who require training of their personnel at site.
Training in Vibration Condition Monitoring and Vibration Analysis as per ISO 18436 with Certification.
Vibration Condition Monitoring Category 1 is the Basic level programme for engineers and technicians who are in Reliability discipline and responsible for rotary equipment condition monitoring. This training will impart knowledge in Vibration measurement, analysis and setting up a condition monitoring programme.
Equipment Reliability and FMEA (Failure Mode and Effect Analysis) is for engineers and managers in Reliability and Maintenance discipline. The programme will help them to upgrade existing maintenance practices on RCM (Reliability Centered Maintenance) lines.
Both these training programmes shall be conducted by Mr M P Srivastava Managing Director IRD Mechanalysis who is a Practicing Vibration analyst, Level 5 trained by IRD Mechanalysis USA.
The Vibration Condition monitoring training and certification examination is overseen by the IRD Board of Certification – A not for profit body consisting of eminent persons from academics, industry and business. All participants will get a certificate of participation. Participants who pass certification examination will get a Credit card size certificate as Vibration Analyst trained to level 1 as per ISO 18436 and this will have international acceptability.
If you are interested in receiving training or require more details please call on 00971-2-555 6162 OR 00971-50-4436421, You can also e-mail at hamly@emirates.net.ae for more information.