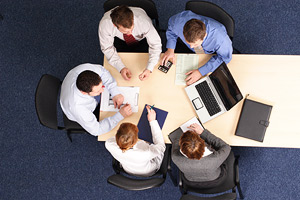 HAMLY INTERNATIONAL Abu Dhabi has adopted a flexible organization structure with the customer forming an integral part of the entire set-up. All of our decisions and actions are geared with the customer in mind and the force that drives the company towards constantly innovating and adopting to meet every challenge that comes its way.
The employees are trained and challenged at all times, so as to provide only the best solution to the customers.
HAMLY INTERNATIONAL Abu Dhabi was founded in 1985 as an establishment under the laws and regulations of the UAE Government. The company is fully owned by H.E. MOHAMMED ABDUL AZIZ AL HAMILI The Company has its headquarters located in the capital along with its warehouse facilities at Mussafah. Under the dynamic leadership of its President and ably supported by the management and staff, the company has grown with every challenge.
Quality Services
At Hamly International the market approach has been built on two crucial factors Quality and Customer Service we are an ISO 9001: 2008 certified company. We take our business in a professional way and ensure that we are the preferred choice for our Customers, Suppliers and Service Providers.
Success


Our success would be primarily based on the provision of a high-quality product and service portfolio focused on the deliverables being tailored to meet the ever changing requirements of our clients, these being primarily Oil & Gas companies, off shore Construction Contractors, Power Generation and Utility Industries.